For the gifts I have, I am grateful.

Randi Jean Veiberg,

Ceramic & Metal Sculptor

Upcycling Sewist

Clay scenes and metal images

Earth's fabrics of

clay, fire, and metal become my art

in the way the paper

becomes the painting.   Inseparable.

Thanks for coming, enjoy your visit!

:::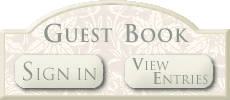 WHOA! WHAT'S THAT?? 

Yes, its true - gonna start a new venture -- stay tuned for the  
Up-cycling Sewist
"" chapter of my Earth Fabric "forundering"...  :)
Click on this stamp to see a sample of products I can

 make for you!

PLEASE ADD YOUR DONATION TO 

KRISTEN HAMPTONS FOOD DRIVE FOR 

-Second Harvest Food Bank of Metrolina

-Watchmen of the Streets

 (an organization that supports homeless neighbors in North and South Carolina) 

-Meals on Wheels America

-Feeding America

by